Madatory texts | Retail price | Base proce
For
pharmacies
Layouts with special requirements
The ever-widening madatory texts for end-users of medicines require layouts with special requirements, especially for printed materials, such as folders, flyers, posters and other advertising media.
The length of the compulsory texts can vary greatly with a few to more than 100 words, the minimum font size being 6 pt (point).
Since the space in print media is not easily expandable at will, flexible layouts have to be designed that provide the necessary space and a clear structure.
We provide you with thought-through concepts and solutions that meet the requirements and optimally stage your sales.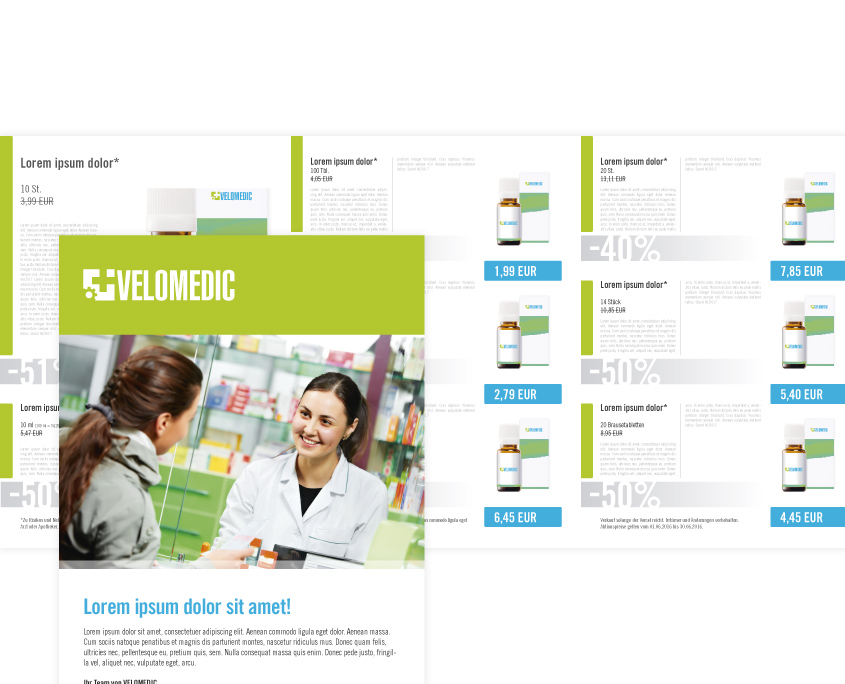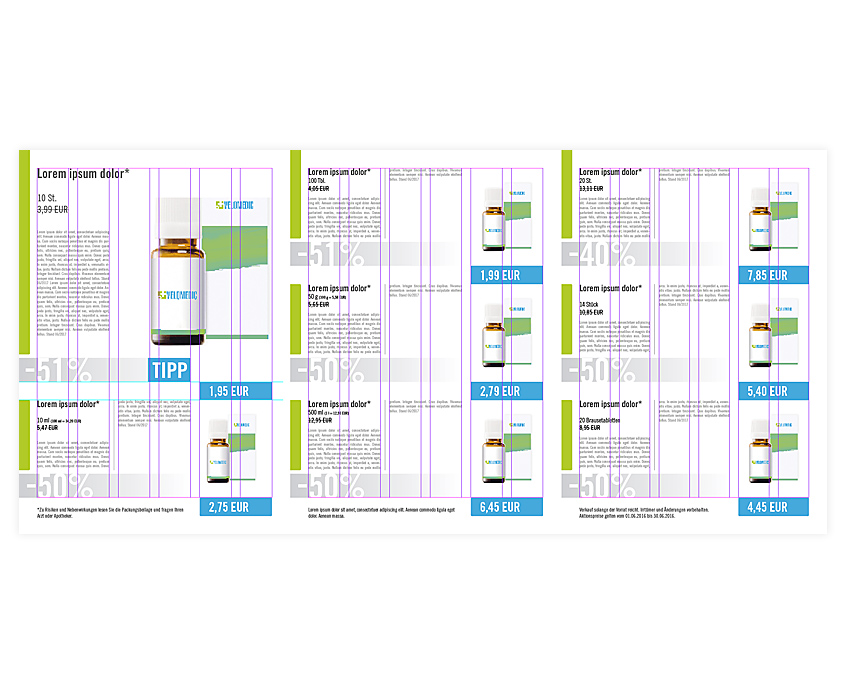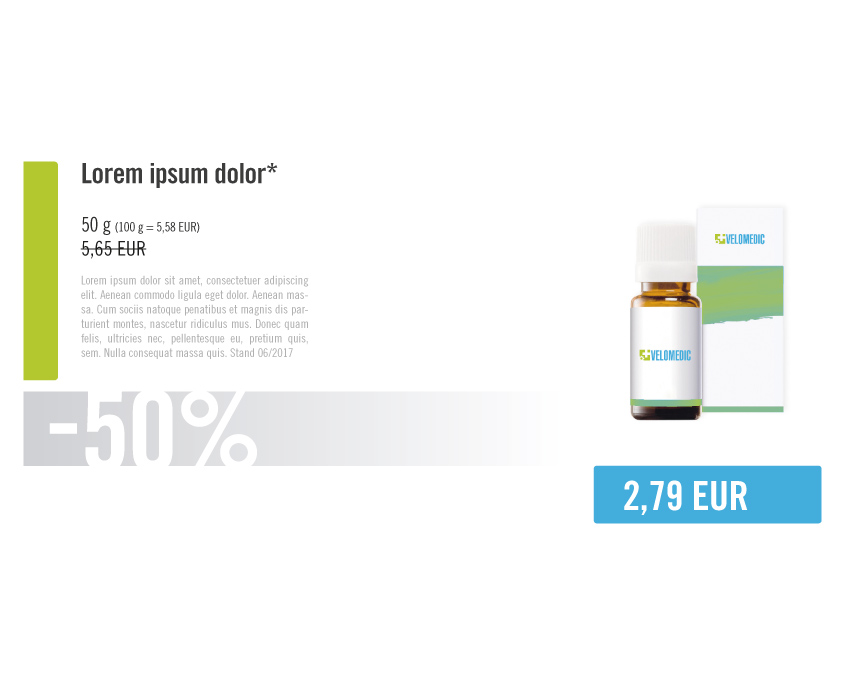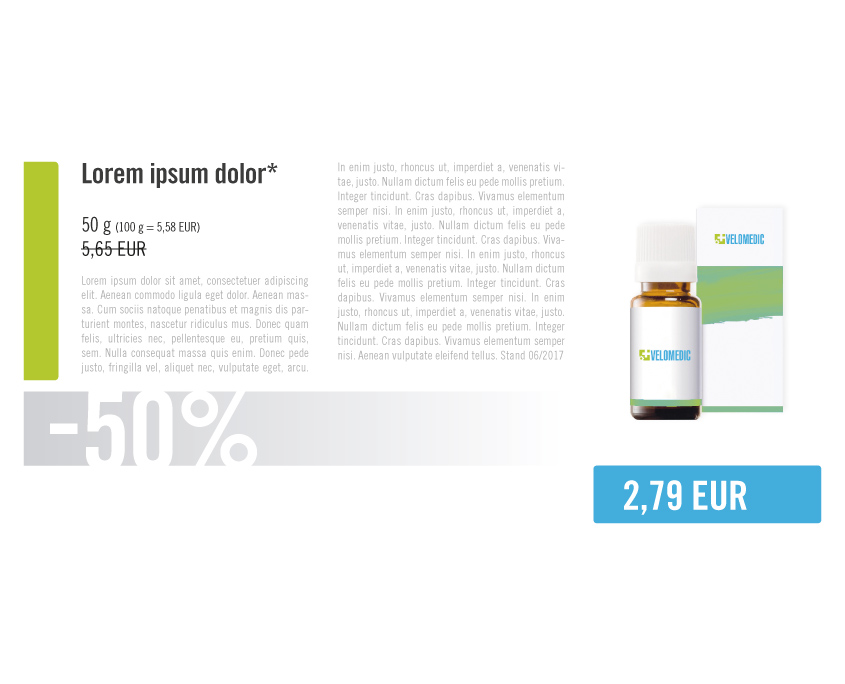 In order to give you a better impression of the special requirements for the creation of advertising material for the product presentation, we have developed the fictitious coporate design "Velomedic". Velomedic is a company in the pharmaceutical industry. In this sector, a sensitive color selection is mandatory.
The uniform design not only creates a high recognition value, but also appealing visual appeal. We paid particular attention to the areas for the mandatory data. In order to provide sufficient space, a column can either be used as a free space or can be occupied by the mandatory text.